O'Connell's Centennary Hotel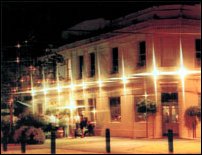 At O'Connell's it has been our ambition to present exciting new dining experiences to Melbourne food lovers.

This ambition has resulted in O'Connell's winning in its category at Australia's highly regarded American Express Awards for the past three years in a row - and then being elected to the American Express Hall of Fame, joining the renowned Flower Drum Restaurant.
Three years ago Cath Kalka was named by The Age "Epicure" as one of the six most influential young chefs in Melbourne. Cath's special food style is distinctively her own. Her new menu is adventurous, fresh and light, reflecting the multicultural flavours and textures of Australia today.

Dracula's Caberet Restaurant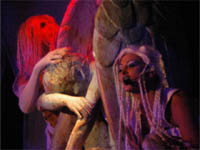 A wave of Burlesque entertainment is sweeping the country and there's no better way to sex up an event quite like the unique experience of Draculas.

Dracula's Cabaret in Carlton has horrified, mesmerized, wined, dined and "Thrillertained" over two million patrons. It is the current winner of the hotly contested Best Restaurant Caterer Award, as offered by the Vic Tourism Commission. Dinner with this vampyre is far from what you'd expect.

Dracula's current production, Beasts of Burlesque, is a fast paced comedy variety show - with a splash of 70's glam. It combines mad puppets, weird illusions, jet black comedy and amazing visual effects - with a rockin' Glitter Ball song list!